Albania-American singer, Enisa Nikaj has destroyed whatever hope Nigerians had of her dating Davido as she places him in the worst zone ever, the brother zone.
It all began when the 25-year-old singer excitedly shared a post on Twitter using Davido's signature Slang "Tule". A Twitter user who could predict the future tweeted, that Davido might Date Enisa before the year ends.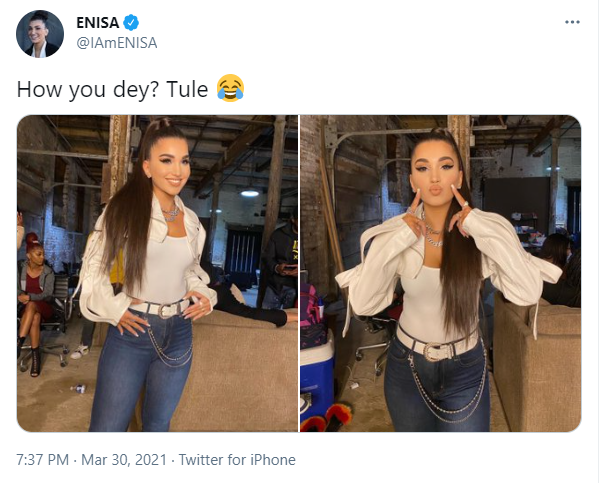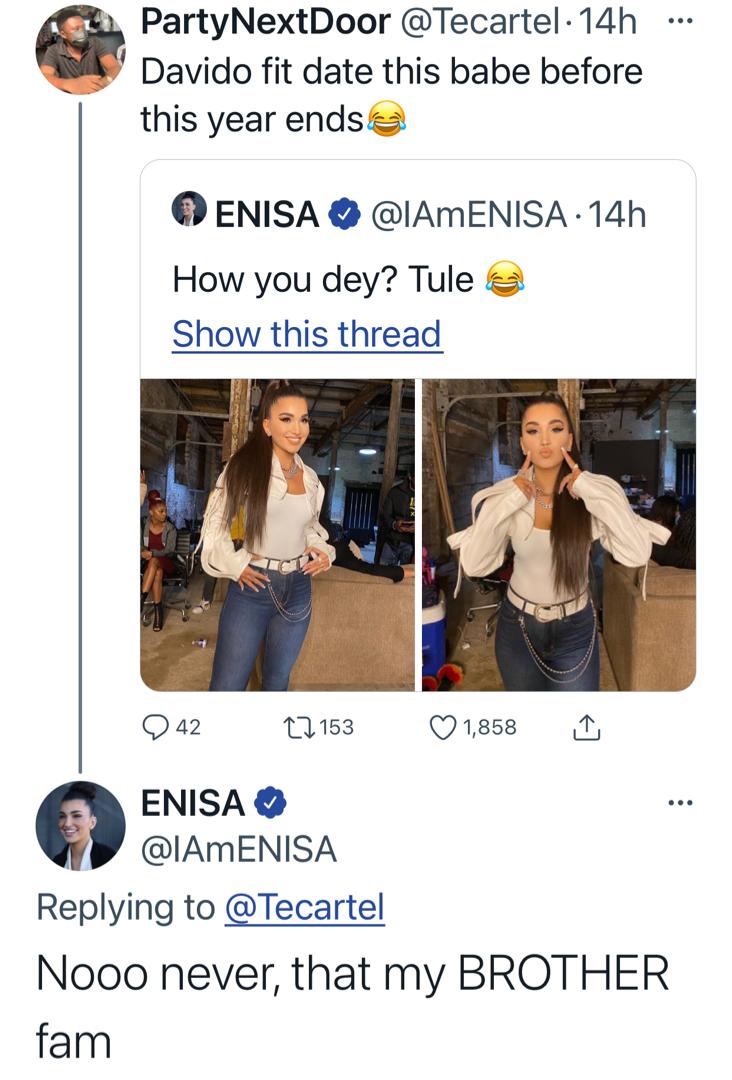 Reacting to the tweet and tagged comments, Enisa made it clear that she will never date davido. "Nooo, Never. That's my Brother", She said.
Nigerians wouldn't let the matter die down after Enisa brother-zoned their fave. They went back to dig up lines from Davido's Holy ground song similar to what they did to Mya Yafai and Chioma."she call me brother, I call her sister too" 
Recall, how the video of Davido teaching Enisa pidgin language buzzed social media after fans insinuated that Davido might get her pregnant before she goes back to the state. You would also recall how Enisa's fans tirelessly begged Davido to feature on the Remix of her song, "Love Cycle".
678